Are you a teacher and a mom who's worried about back to school?
You're not alone.
Summer's drawing to a close. As the first day of school draws near, it's time to begin preparing for the upcoming year: lesson planning, setting up your classroom, and even a little back-to-school shopping. Your teacher brain keeps telling you it's time to plan. But what? 
We're still in the thick of a global pandemic. The back-to-school plans keep changing--for you and your kids. You can't plan for a future you can't even picture. And you're a busy mama. The last thing you want to do is spend a bunch of your valuable time planning to only have your district totally change the plan again.
It's just too much. So you sit back, play with your kids, scroll social media, do a little chores, and just avoid it all. 
Your teacher brain keeps spinning, though. You know back-to-school is coming. You are dreading a stressful start of the year.
Teacher mama, I got you. Instead of planning for what you can't control. It's time to plan for what you can.
Why Should I
Keep It Simple
?
Lesson planning works--in school and at home


Balance comes when we give as much attention to home as we do our classrooms


Routines help your classrooms run smoothly--they work even better at home
Creating and following plans gives you small wins to boost your confidence  


True self-care takes more than a pedicure--not that you can get one right now anyway!


Writing down your ideas gets them out of our head so your mom brain can relax


Joining with like-minded teacher mamas gives you a supportive community of women who are also trying to teach other people's kids while raising (and possibly also currently homeschooling!) their own


Distance learning--or whatever plan your district chooses--is going to be challenging, but it does not need to disrupt your entire life


You and your family are valuable and deserve to have a calm year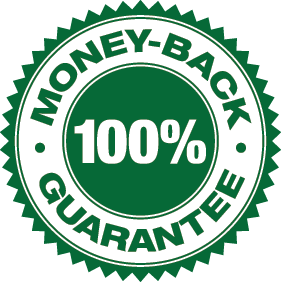 30-Day 100% Money Back Guarantee
Relax. You're going to love this course. I genuinely believe in this guide. I am confident it is going to help you plan a calmer school year. If you are unhappy for any reason, please email [email protected] within 30 days with evidence of the work you've completed for a full refund.
Tell Me More


You know what's best for you, your family, and your home. During the month of August, you are going to fill your planner, calendar, and/or journal with plans to help your life run smoothly so you can focus on school--just like how you create a syllabus and lesson plans ahead of time so you can focus on teaching.
Every week, I'll share seven tasks for you to complete. When you have time you can watch a video and complete the task that goes with it. It should take you less than ten minutes a day. Each video will be brief and come with a transcript. During the video, I'll remind you why the task is important, suggest effective strategies used by balanced teacher moms, and guide you to jot down your own version of the plan. You'll also have access to a community of teacher mamas to collaborate with. You can post your plans, ask for suggestions, or just chat.
Here's an example. I know you have a morning routine in your classroom, right? You created a routine for an easy start to the day and to make sure you use your time wisely. At the beginning of the year, you think through your routine and then post it until it becomes automatic. Why not do the same thing for your morning before you begin to teach? I'll help you think through a plan that fits your family to add to your planner. And, you can reach out to the community to get ideas from mamas who are--or were just in--in your shoes.
We're going to turn your planner into your teacher's edition of your life outside of work. You already have all the answers spinning in your head. It's time to put them on paper so you can make space in your mind to focus on what is sure to be a challenging school year.
Mama,
You Can Feel


Prepared for the year ahead


Capable of adjusting to changes in plans at school without disrupting your happy home


Confident in your ability to care for your family, home, health, and mind


Calm, in control, and connected, even during a global pandemic
You already know lesson planning is important.
It's time to transfer those skills to your home life, so you can focus on important things instead of getting caught up on the little things, like laundry.
What Teacher Mamas Have to Say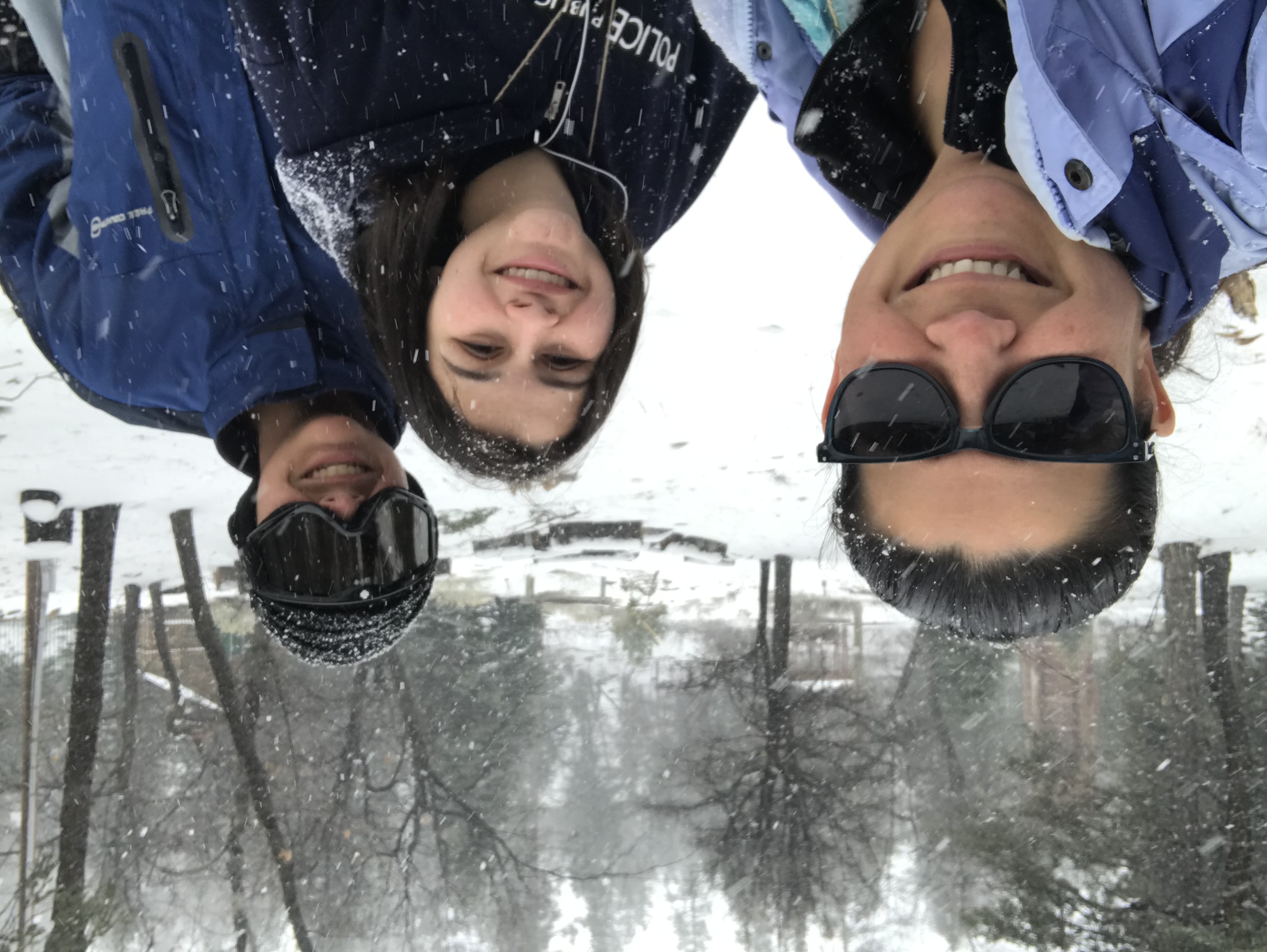 Opal, Science Teacher in California, Mom of 2
Without this challenge, I'd be stressing about the return to school. But instead I'm focusing on unplugging from work mind and staying present in the things I can control.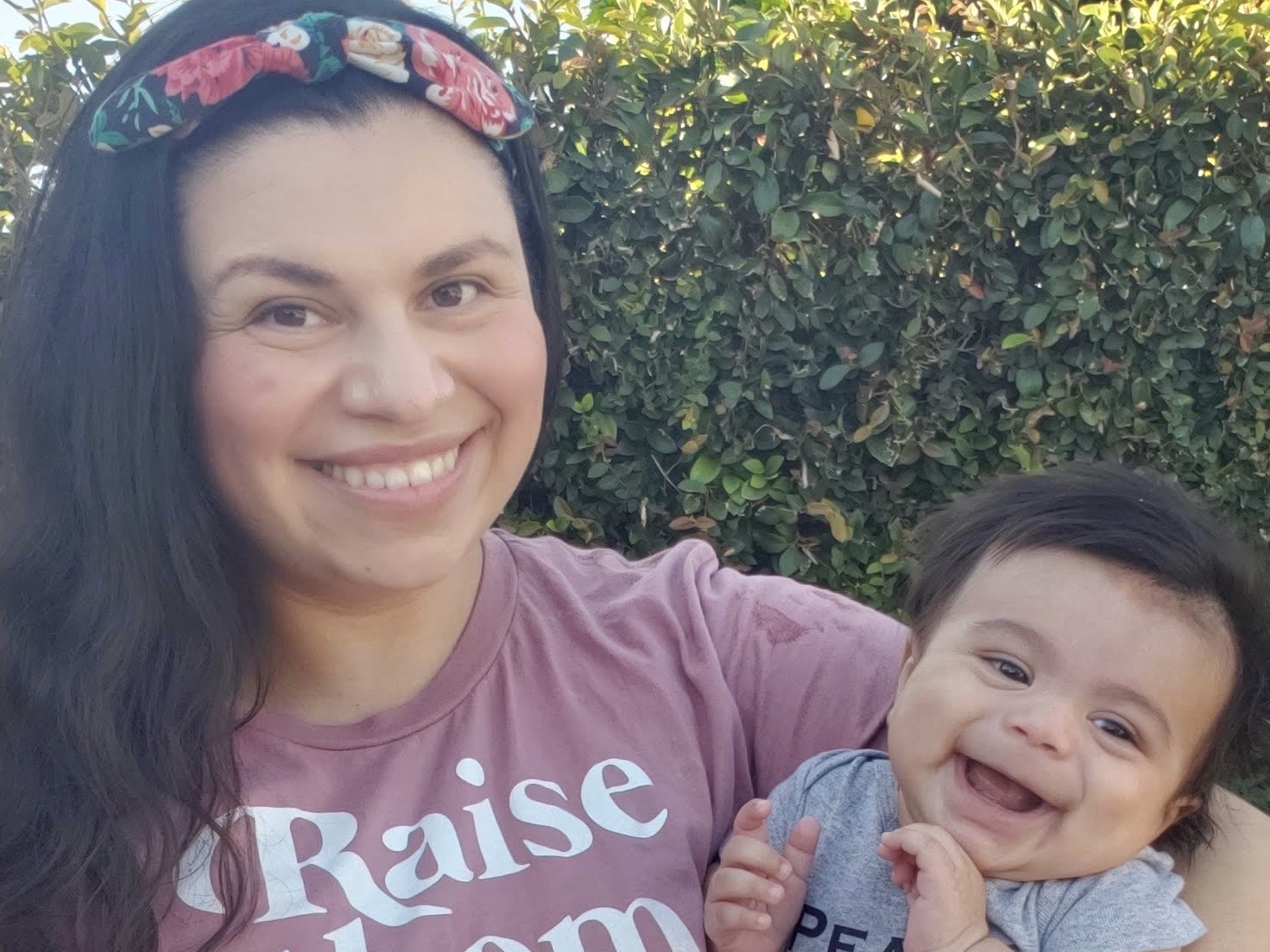 Susie, English Teacher in California, Mom of 1
As a new mom during this pandemic, I've been feeling overwhelmed and sometimes even helpless because there is so much out of my control and so much uncertainty. After working with Natalie, I now feel like it's okay to turn those voices down sometimes and turn my own voice up so I can hear what's important for me and my family.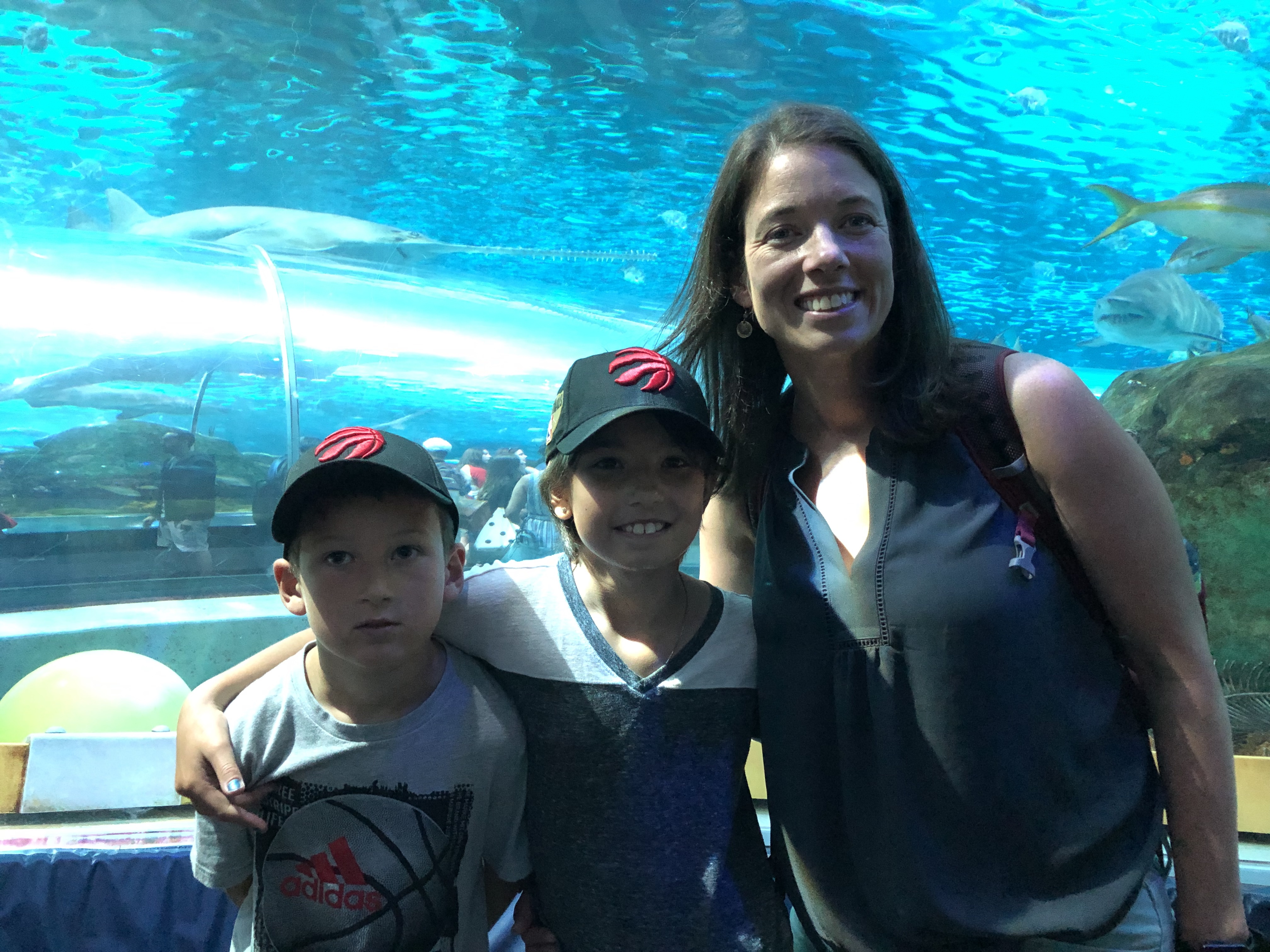 Laura, Math & Science Teacher in Alaska, Mom of 2
My life is extremely busy. I am a work-in-progress. I am striving for balance, but not there yet. However, I am doing a much better job prioritizing how I spend my time and limiting how many hours I spend working on school-related things.
Is this course
really
for me?
This course is for you if you:
Are a teacher and a mom

Want to create a peaceful home

Like creating your own plans, instead of just following the textbook

Can set aside a few minutes a day to plan
This course is not for you if you:
Are looking for direction about how to teach during distance learning

Prioritize teaching over your own family

Are a Pinterest perfect mom or teacher

Enjoy the excitement and drama of chaos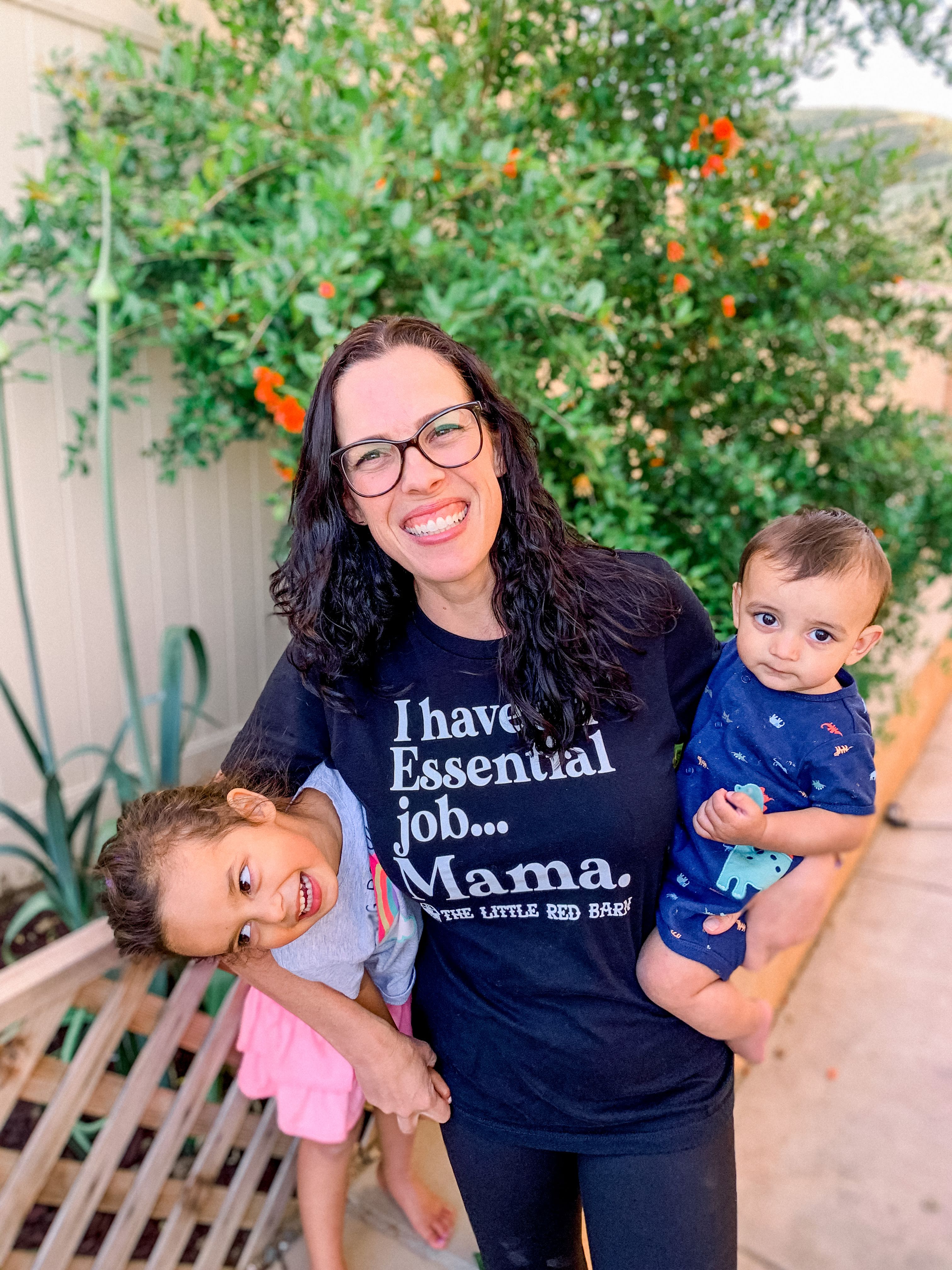 I'm a teacher and a mom of two little kids. I've been teaching for almost twenty years and momming for almost four. I have figured out ways to keep my life balanced by applying what works in my classroom to my home.
When the school day ends, I am able to focus on my family, our home, and self care--which includes a pretty intense gardening hobby. I leave school on time and rarely grade or lesson plan at home, but totally teach my butt off during class. I keep things as simple and efficient as possible so I have plenty of time to be present with my own kids.
I made this course because I want the same for you and your kids, mama.
You spent years learning how to be a teacher. You lesson plan, teach, assess, reflect, and grow all the time. You can manage a room of 25+ tiny humans. You feel confident in your classroom. I want you to feel just as confident in your home.
I can't wait to help you plan a peaceful year.
FAQ's
I'm not a mom or a teacher, can I still enroll?
Everyone is more than welcome to join the course, but I created this totally with busy teacher mamas in mind. It's all on teacher mom life.


How will it work?
Enroll in the course & download the free e-course app

When the course starts, you'll get access to lessons through the app and website

For each lesson, you'll watch a brief video on a topic (or read a transcript) and then create your plan for that topic when you have a few minutes

During the four weeks of the live course, you can participate in weekly virtual coworking sessions

During the course and school year, connect with other teacher mamas in our community
How long will this course take? 
It depends on how long you take working on your plans. Each video is around 5 minutes long and there are around 30 videos. You'll have access to everything and be able to work at your own pace.
What if I don't finish before school starts?
No worries! You'll have access to the course for its lifetime. Just pop in when you have time.
Will there be worksheets to print or complete online?
Nope! I recommend that you just use your existing planner, especially if it has blank notes pages in the back. A combination of a journal, calendar, spiral notebook, and/or online document will totally work. 
What if I can't sit at my computer?
The entire course is accessible on a free mobile app. You can even just listen, like a podcast, if that's how you prefer to learn.
Will this be like taking a grad school course online?
Not at all! There aren't any discussion boards, quizzes, assignments to turn in, or grades. This course has one purpose--to help you plan.
When do we start? 
A live round of the course begins on Sunday, August 2nd. I'll open a module containing seven topics each Sunday throughout the month. There's no pressure to keep up. You can totally work at your own pace when you have time.